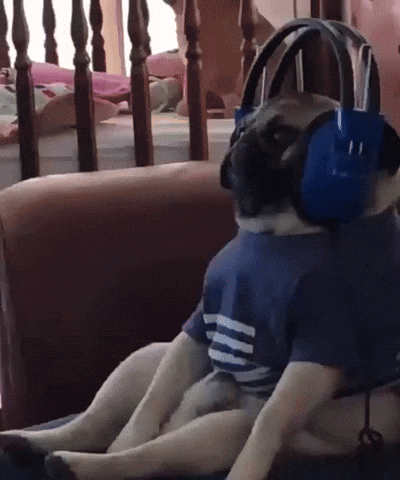 Welcome to our first-ever meme blog with its own soundtrack. This week we finish recapping all the great educational sessions from NAVIGATE using memes AND music. Sit back, relax, read the recap, and find the hidden rick roll.  If you didn't register for the conference, no worries. You can register for the on-demand conference here.
1. I do my best work in uncomfortable spaces.
You're welcome for the Weezer x Steve Jobs/Woz Crossover that you didn't know you needed. 
 
The workforce is changing. We live at work and work at home. Some are working from their garage. Some are working from a van on the road (shout out #vanlifers). More and more reservation sales teams are transitioning to a remote model.  
 
In the NAVIGATE session, Work from Anywhere: how to manage and motivate teams with a fully remote model, Dominic Donatoni walked through the ins and outs of remote work with two people who know it best – Angela Berkey, Corporate Director of Reservation Sales with Auberge Resorts and Stacy Komer, the Director of Reservations & Strategic Initiatives with Sanctuary Camelback Mountain Resort.  
 
Bringing back agents safely is a high priority, especially now. According to the NAVIS Data Index, call abandonment rates were around 19% for hotels and 17% for vacation rentals. Demand is there, but it's not being captured due to lack of staff. Listen in on how these experts rock and roll with a fully remote team here.
2. Keeping your team from Byrne-ing down the house.
Thrilled to use my first–ever David Byrne/Talking Heads pun for a subject this  important – Burn out. It's all over the news. People in every single industry are hitting a  wall. Hospitality has taken a particularly hard hit, and as leaders bring back employees  and staff up they are looking for ways to address and prevent burn-out.  
 
In our NAVIGATE Session titled A Leaders Guide to Identifying Employee Needs and Preserving  Well-Being, our awesome VP of People and Culture, Brooke Hue, sits down with Alex Hinkle,  Director of Reservations at Vail Resorts, and Steve Trover, Co-Founder at Better Talent –  Laveer & Co., to get the down-low on how to make and keep your teams happy.  
This session was full of awesome tips jam-packed in just 25 minutes, but my favorite  takeaway was around what to listen for when talking to your employees or colleagues.  Breaking through the "I'm Fine" we have all been hearing for months is something we all  need to do professionally and personally.  To get the full scoop from these people- geniuses, check out the session here. 
3. You gotta' keep 'em separated.
Pretty sure Offspring was not talking about audience segmentation but let me live.  
 
Our friend and partner Chris Jackson, Principal and Chief Evangelist for GCommerce presented at NAVIGATE on the importance of segmentation and personalization across all your marketing channels. In his session, The Power of Segmentation: Blasting is a Thing of the Past, Chris outlines strategies and tactics that can seriously upgrade your marketing strategy.  
 
The cool thing about this session is how it talks about segmentation as it applies across all your marketing channels. Not just database and email marketing segmentation. While he digs into specifics for each channel, one thing was an apparent theme – the days of set it and forget marketing are long gone. Staying on top of demand patterns and market trends ensures your marketing team can stay competitive and drive revenue for the company. Check out all of Chris' great insights here. 
4. IDeaS showed us who the new creatives are.
Celebrities singing imagine one month into the pandemic is not the only thing that came out of the last year – although it is amongst things, I would like to not take with me in o the future.  
 
Typically, when you think creativity on a revenue team you think marketing. Well watch out marketers, revenue managers won the award for creative problem–solving last year. In our platinum sponsor, revenue superstars, Sam Hassanein, Solutions Engineering Manager from IDeaS, and Derek Brewster, Director of Revenue Management at Lotte New York Palace, discuss the pivoting revenue leaders did over the past year. 
 
Of the things that Sam and Derek touched on, the need for real-time data and trends information resonated most with me. Revenue Managers have had reliable playbooks and tools over the years, but with an unpredictable industry landscape they had to really flex. To hear more from this session, check it out here. 

5. 

Don't Look Back in Anger (Look back at what worked)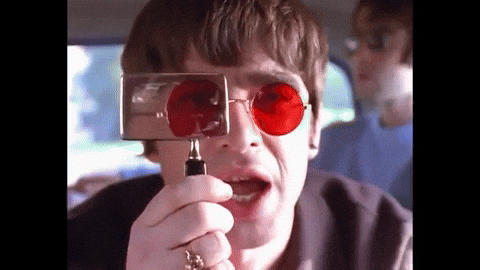 Where are my Gen X/Late Millenials at? This Oasis song should really be our theme for the last year.  
 
Obviously, there was a lot of change to talk about at the conference we kept it positive in the session, What Just Happened: Takeaways from 2020 that actually matter, and how to move forward. Our sponsors, Edward Ulmer, CEO with Barefoot Technologies, Caryl Helsel, Founder & CEO of Dragonfly Strategists, and Ryan Lynch, Business Development Executive at Smith Travel Research (STR), dug into the industry being flipped inside out and what we should bring with us into the future. 
 
This brain trust discussed how to rethink people, places, and resources, what domestic travel means for hotels in 2021, and how the exodus from major cities is affecting the industry.  
 
One topic that I haven't seen widely discussed that was covered in this session is the vacation rental learnings that could be applied to hotels. While a lot of vacation rentals were able to keep on trucking through the pandemic, hotels sputtered due to concerns over public spaces. To check out the full session, watch it here.  
6. 

Who's that lady (who called for a reservation yesterday)?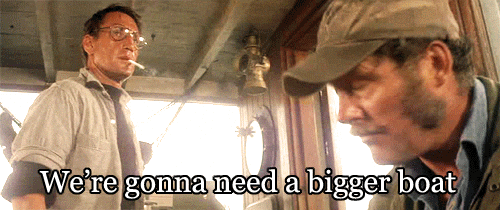 The Isley Brothers obviously aren't the best at data capture.  Luckily, we know someone who is. In the Steve Wix hosted session, Nailed it!,  Adam Hartenberger, super revenue-generating manager at The Osthoff Resort, gave us an inside look at what strategies he put in place to keep his team and performance moving on up.  

I don't want to give away the farm on this one – it's a must-see session – but one key  takeaway was how Adam had to "fish where the fish are."  By focusing on those that are willing to travel and the drive market with messages promoting on-site amenities and outdoor activities they were able to keep their numbers up. Even the head of their water sports program told them to slow down the marketing. They were too busy! Check out the full session from Day 2 here.