Happy Friday, everyone! This week's meme news focuses on the impact of vaccines on short term rentals, how people are experiencing outdoor adventures in lieu of urban vacations, the big decisions listing sites had to make around the inauguration, and how to prepare to sell your business – if you're into that.
And of course, I would have been remiss if I didn't post about the man who lived in an airport undetected for 12 weeks.
1. I'm just gonna hang around the grocery store pharmacy in case they have extra vaccines – so I can travel.
Hospitality has been desperate for some good news. With the break throughs regarding vaccines – it's starting to feel like there's a light at the end of the tunnel. Now comes the fun part – for data nerds. How has the vaccine rollout started to impact the industry and more importantly, vacation rentals? A new article from short term rentalz, analyzed data from the recent months – holiday travel trends, average nightly rates, booking windows, and how the vaccine news spiked short term rental bookings across the globe.   
Just in the week when the vaccine news dropped, there was a global spike of 6% in bookings for short term rentals – a 7% spike for the US domestic rentals. People are jazzed about the prospect of traveling again. There's one group that's equally as jazzed about this news – vacation rental owners. According to an article on fool.com, we can expect a boon in short term rental stays due to the advantage over hotels with safe, socialization. According to Maurie Backman of the Motley Fool, owners and STR managers could start to see their pockets lined during the summer of 2021. 
As for me, I will be hanging out at the local Safeway in case they randomly start handing out the vaccine. I am ready to get my travel on.
2. The 

latest 

emerging

 travel 

segment 

is boosting flannel and hiking boot revenues (I assume).
Living in Central Oregon, I am no stranger to the great outdoors. But for many travelers who had "cabin fever" this year, outdoor-centric locations were a new adventure. Solitude is trending for obvious reasons, but it's led to a whole new segment of outdoor enthusiasts. Now is probably the time to take stock in REI and Patagonia. (Disclaimer: Please do not take actual stock tips from me.)  
 
VRBO recently released their consumer travel trend report and a few themes jumped out at me. Outdoors travel is exploding. In a recap from VRM Intel's Zandra Wolfgram, she notes that the demand for cabins jumped up by 25% in the last year, and for the fancier travelers, chalet demand increased by 20%. People are seeking out vacations where they can, and naturally the great outdoors is an excellent fit for a safe retreat.  
 
For more information on the excitement around outdoor adventures and VRBO's trend report, read the VRM Intel recap here.
3

. 

To Cancel or To Not Cancel – That is the (DC Accommodation) Question

s.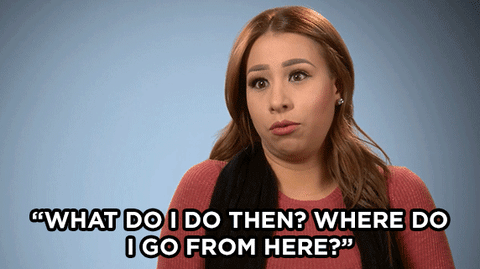 People looking to travel to D.C this week were experiencing extreme confusion surrounding accommodation reservations. Larger vacation rental listing sites had to make some difficult decisions based on recent events. NPR reported that Airbnb went in one direction – canceling all D.C. area reservations for inauguration week. This was a challenging decision for the company, mostly due to the revenue hit it took by refunding guests and paying owners the money they would have earned with the booked stays. The decision was not just from the top down. Airbnb leadership took in the advice of the host community – an interesting move that is likely to lead to a boost in host satisfaction.  
On the other side of the fence, VRBO chose to keep reservations in place. While they did not put a broad ban on all reservations, they did encourage owners to cancel bookings over the span of inauguration week – leaving owners and hosts to make the decision for themselves. Both VRBO and parent company, Expedia Group, put out statements regarding emergency measures being put in place and cooperation with law enforcement.  
The decisions of both Airbnb and VRBO were not easy to make, and yet another example of how hospitality companies are going with the flow and adapting as new disruptions pop up. You can read more about Airbnb's decision via NPR here. And to hop to the other side with VRBO, you can read this Short Term Rentalz article here. 
4. 

TFW the Acquisition Buyer Asks for Data, and it's somewhere in this stack of papers.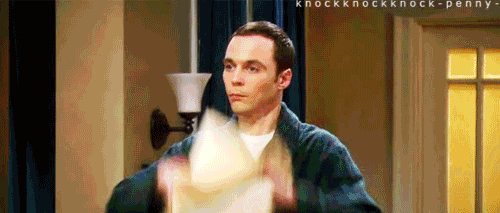 Acquisition and consolidation have been big vacation rental topics over the last few years. With smaller VRMs looking to sell to the big dogs, advice on how to prepare can be overwhelming. It seems straight forward. Just put up a for-sale sign in the yard, right?  
Well, not so fast. Buyers are sophisticated and they will want to go deep into your business to assess profitability potential. Recently Wendy Glover, the owner of 30A Consulting, wrote an article for VRM Intel discussing the importance of tech in the sales process. She stresses the importance of your tech ecosystem in the sales process – from the efficiencies your business has put in place to the data and analytics your systems can provide on your demand and effectiveness in sales.    
Being able to show your team efficiencies, how your systems provide value to owners to aid in scalable homeowner acquisition, and overall reservation performance is key to woo an interested buyer. You don't want to be sifting through printed files looking for your booking sheets. Button up your operations and tech systems and get a bigger pay day.  To read more from Wendy Glover, check out the article on VRM Intel here. 
5

.

 

Off-topic, but can we all please take a moment to process the man who lived undetected in an airport for 3 months?

 
This may not be vacation rental specific, but it's quite the human-interest story. It was recently reported that a 36-year-old California man was able to live inside the Chicago O'Hare Airport for THREE WHOLE MONTHS without being detected. I had to know more. According to Chicago PD, Aditya Singh, was heading back to India because his Visa was about to expire, but he found himself fearful of flying during the pandemic – I get that.  So he decided to evade flying altogether because he found an airport ID badge and was able to gain access to a restricted area of the airport.  
Airport security experts are still reeling from this invasion of security measures – and finding ways to lock down restricted areas even tighter. To read more about this real-life version of Tom Hank's The Terminal, hop on over to Short Term Rentalz to read the full article. 
Stay tuned for the next installment of NAVIS' Hospitality Industry (Meme) News, where we capture the latest buzz on the ground.